Welcome to Math4me
Math4me offers high quality and affordable academic tutoring to elementary and high school students. Our primary goal is to help students improve their grades by pursuing a unique teaching approach.

Registration for our highly popular 2018 PROGRAM is now open! 
Key benefits of Math4me's 2018 Program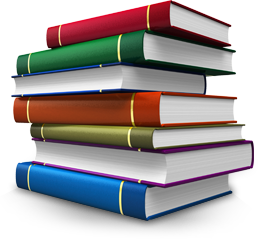 Customized learning programs for elementary and high school students
In-depth academic tutoring offered and available in all subjects for K-12: Math, English (Reading, Writing and Phonics), Humanities, Social Studies, All Sciences (Physics, Chemistry and Biology) and Advanced Math (Pre-Calculus, Foundations and Apprenticeship & Workplace)
Help also available for students taking online courses
Tutoring that includes Concept Learning, Test Preparation, best Homework Help and school support.
Learn from qualified, responsible and passionate tutors that customize learning concepts to each student's individual needs.
Follow the Provincial Curriculum set out by the Ministry of Education (B.C. Curriculum, Ontario Curriculum and Manitoba Curriculum).
Extracurricular focus to enhance student motivation, build confidence and instil passion for learning through fun and educational activities
Flexible and convenient scheduling to work around extracurricular activities and other commitments
Affordable and competitive prices: $8/hr-$15/hr (varies according to student's grade)
No long term contracts!
Proven tutoring techniques
OVER THIRTY convenient locations to serve you (addresses are on the sidebar)
Areas served: Burnaby, New Westminster, Hastings – Brentwood Town Centre, North Burnaby, Metrotown, East (Oakridge) Vancouver, South Vancouver, Marpole (Granville), Kensington – Cedar Cottage, Mt Pleasant – Vancouver, north Vancouver – Deep Cove, North Vancouver – Lonsdale, Richmond, Abbotsford, Mission, Surrey Central (Whalley), Fleetwood, Cloverdale, Clayton Heights, Newton, Panorama Ridge, Guildford, North Surrey, South Surrey, White Rock, North Delta, Langley Township, Walnut Grove, Downtown Langley, Brookswood, Willoughby, Murrayville, Fort Langley, Aldergrove, Maple Ridge, Pitt Meadows, Coquitlam, Austin Heights – West Coquitlam, Coquitlam City Centre, Port Coquitlam, Port Moody, Chilliwack, Tsawwassen, Ladner, South Delta, Victoria, Saanich, Royal Oak, Oak Bay – Jubilee, Downtown Victoria, Sidney, Squamish (Brackendale, Valleycliffe, Garibaldi and Downtown), Brampton, Malton, Mississauga and Winnipeg
Why following the Provincial Curriculum is important?
There are standards set out by the Ministry of Education for students in grades KG – 12 throughout the province
These standards are called Prescribed Learning Outcomes (PLOs) which outline the expectations for what students should know and be able to do at each grade
Schools follow the Provincial Curriculum
Math4me will reinforce what the student is learning in school while attending our program
Math4me will also ensure that each students' core foundational skills are strengthened
Invest in your child's future and enroll today! Call us at 778-855-9306 to book an appointment!