Summer Program
Math4me offers high quality and affordable academic tutoring to elementary and high school students. Our primary goal is to help students improve their grades by pursuing a unique teaching approach.

Registration for our highly popular SUMMER PROGRAM is now open!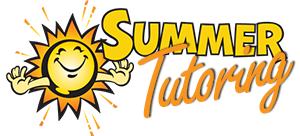 Over summer, are your kids…
Spending hours watching TV and movies?
Playing video games?
Sitting all day on the computer?
AND not challenging themselves academically?
Statistics show that up to 67% of Grades K to 12 students are affected by Summer Learning Loss.1 As a result, students receive lower grades entering the new school year, test scores in Fall semester are lower than in Spring semester, and previous year's concepts are forgotten.2
However, there's no need to worry as Math4me's Summer 2018 Program has the solution! By having your children invest 4-6 hours a week (equivalent to 2-3 days a week) at one of our 20+ locations , we can prevent Summer Learning Loss!
Key benefits of Math4me's Summer 2018 Program
Specialized programs for elementary and high school students that follow the BC Curriculum
Extracurricular focus to enhance student motivation , build confidence, and instil passion for learning through fun educational activities
Flexible and convenient scheduling to work around your vacations and other commitments
Qualified, passionate, credible, and responsible tutors
Customized learning plans personalized for student's individual needs
Affordable and Competitive prices: $8/hr – $15/hr (varies according to student's grades)
20+ convenient locations to serve you (addresses on sidebar)
Areas served: British Columbia, Manitoba and Ontario
Learn Ahead Program
Learn ahead for the next grade to achieve better grades
Get in depth coverage of key concepts from the BC Curriculum
Research based programs customized for individual students
Structured learning in a rewarding and fun environment
Summer School Program
Concept oriented tutoring available for grades KG-12 for all subjects such as, Math, English, Humanities, Social Studies, Sciences (Physics, Chemistry and Biology), Upper level Math (Pre Calculus, Foundations and A&W)
Help with homework
Preparation for tests, quizzes and provincial exams
Help also available for Online Courses!
Invest in your child's future and enroll today! Call us at 778-855-9306 to book an appointment! 
Citations:
Summer Learning Loss: The Problem and Some Solutions by Harris Cooper
Summer Learning Loss by Canadian Journal of Learning